This latest devotion in 2021 is from Tra Williams, our Online Pastor.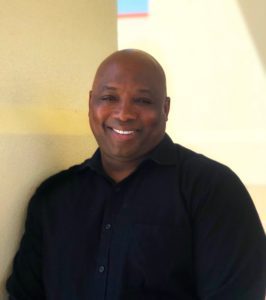 Pastor Tra Williams came on staff in May 2017 as Life Groups Pastor and currently serves as our Online Pastor. He is responsible for connecting with those who engage through Emmanuel Online.
Tra met his wife, Kristi, while they were both serving in the Navy. They have 4 children; Savannah, Lily, Trason and Brittney.
Tra retired from the U.S. Navy and is originally from Gainesville, FL. He and his wife Kristi and their family moved to Billings in 2007.
If you prefer, you can download the entire 21-day devotion booklet here.
Introduction
In the introduction of Proverbs (1:1-7), we find the purpose of the book is to give prudence to the simple, knowledge and discretion to the young (v4), and to make the wise, wiser (v5). Proverbs also warns against common pitfalls that will destroy our life, our joy, and our relationships.
Throughout Proverbs, the writer contrasts the wise with the foolish. The wise is identified as one who receives instruction in wise dealing, in righteousness, justice, and equity while the fool despises wisdom and instruction.
In the physical realm, the term "fool" means a person who lacks knowledge, is a simpleton, clown or buffoon as the English word implies. However, spiritually speaking, "fool" is a person who says in his heart there is no God (Psalm 14:1; 53:1) and as a result, the Proverbs fool is further identified as a person who is spiritually bankrupt. Spiritual bankruptcy refers to people who have a lack of righteousness. Ultimately, the fool will not do what is right in their desire to live a life without a belief in God.
Join me in studying Proverbs so we can practice righteousness. As it is written in 1 John 3:7,
"Let no one deceive you. Whoever practices righteousness is righteous, as he is righteous."