I'm pleased to announce some exciting changes to our staff this month! After much prayer and seeking the Lord's direction for Emmanuel and our staff, we have changed the focus for Pastor Bill Swant and added Rick Byler as our Men's Ministry Director. Both of these men are capable leaders and I am looking forward to seeing how God will use them to increase our fellowship, love and unity within the Emmanuel family. Below are brief bios for both men.
Bill Swant, Connections Pastor
We are pleased to announce Pastor Bill Swant will begin serving in a new capacity at Emmanuel. Seeing a great need for our congregation to know each other in meaningful relationships and to serve the Lord in unity, Pastor Paul has asked Bill to become our Connections Pastor. In the role of Connections Pastor, Bill will work with the staff and members to move us to true koinonia.
If you do not know Brother Bill, he is a native of Louisiana. He served in the United States Air Force from 1964 – 1968. Upon graduating from college, Bill worked in education as a Teacher and Assistant Principal. He worked 24 years in Human Resources in the oil industry. Bill was transferred to Billings in 1991, he and his wife Vivien felt called to join Emmanuel and began their years of serving. As a member he has
taught several groups of people and served on many committees. After retiring in 2003, he began serving Emmanuel as Senior Adult Pastor and Shepherding Pastor. This year he celebrates 15 years on the Emmanuel staff.
Bill and Vivien have been married for 52 years. They have 2 children, a daughter in-law, and 3 grandchildren. Pastor Bill will continue to serve as Elder. Please join us in supporting Bill and Vivien with our prayers and encouragement as he takes on this new role.
Rick Byler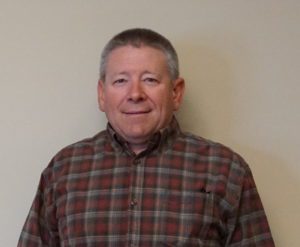 Rick Byler will be joining our staff as Men's Ministry Director.  Rick was born in Hershey, PA. His father was a Baptist pastor in the Hershey area for several years. Following in his dad's footsteps, Rick earned a bachelor's degree in pastoral theology from
Hyles-Anderson College, graduating in 1988. This is where he met his wife, Corinna. They have been married for 32 years and have three adult children who live in the Billings area.
Rick has served in various roles in the churches he has attended ranging from deacon to youth pastor to Sunday school teacher and everything in between. Vocationally, he has earned a living as a construction ramrod and general contractor. Rick is an avid hunter and outdoorsman. After an elk hunt in the Gallatin Valley in 2003, he fell in love with Montana. The Lord miraculously opened
doors allowing the Byler family to move to Montana in 2004.
Rick has been uniquely equipped by the Lord for this new role as Men's Ministry Director. He is excited to take on the role of ministering to the men at Emmanuel. Rick is passionate about God, family, and country and the vital role that men play in these key areas. He sees complacency common among America's men. He has a desire to lead men to see their full potential as a spiritual leader in their home, work place, and country.
Please welcome Rick and Corinna Byler to our staff and support them with your prayers and encouragement as they join us to advance the Kingdom of God.