Ginny Lanes, Ministry Assistant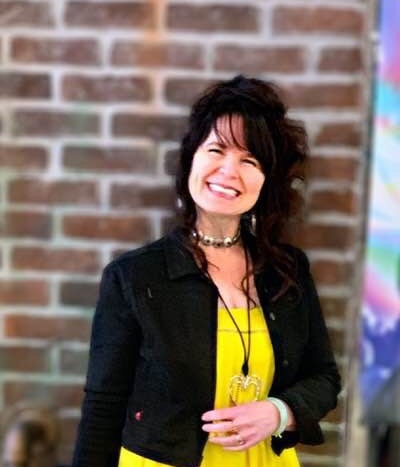 Ginny came on staff in 2008 as receptionist and administrative assistant. Presently she serves the Executive Team as their Administrative Assistant.  She is an integral part of the communications of the church, meeting many of the day-to-day needs of our congregation. Ginny also assists Gary Fried with the First Impressions Ministry, Pastor Tra Williams with the Life Group Ministry and Pastor Ryan Cooper with In-Step Counseling Ministries.
In her free time, Ginny loves spending time with her grandchildren (Jaxon, Abigail and a baby boy coming this summer!), attending worship concerts and travel. She is married to Gregg and they have one son, Matt, who is married to Becky.
email: glanes@myemmanuel.net
Lindsay Blackburn, Ministry Assistant
Lindsay joined us in 2006 as a part-time ministry assistant, but became full-time in fall 2011.  Her responsibilities are to assist Jamie Arbizzani with the Preschool Ministry, Pastor Michael with the eKids Ministry and Cari Roush with Women's Ministry.
Lindsay holds a Bachelor of Arts, English Literature, Concordia College and Master of Education, Montana State University Billings and has had writing contracts with Moody Publishers and Focus on the Family. In her free time, Lindsay enjoys reading, spending time downtown, visiting new restaurants, and hiking. She also really loves her life group!
email: lblackburn@myemmanuel.net
Karissa Strobel, Ministry Assistant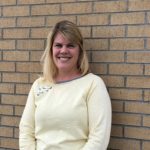 Karissa started as a volunteer answering phones in 2011. She began as a part-time receptionist and office assistant in the fall of 2014.  In addition to producing the bulletin and keeping our weekly attendance, Karissa serves as Ministry Assistant to Pastor Tyler for Student Ministry and Young Adult Ministry. She has served as a volunteer in the youth ministry for several years as a small group leader.
Karissa holds a Bachelor in Family & Consumer Sciences from Montana State University Bozeman. She would like to spend her free time reading, crafting, quilting, watching movies and spending time with her family…but in all actuality, most of it is spent cleaning, cooking, and doing laundry! She is married to Bryan and they have 4 children.
email: kstrobel@myemmanuel.net
Katie Koss, Financial Assistant
Katie started at Emmanuel in March 2019 and works part-time as our Financial Assistant. In this newly created role she assists Julie Lortz with the financial transactions, deposits, reporting and statement processing. Katie brings bookkeeping experience from a tractor supply company.
If Katie had free time, should would like to spend as much of it as possible being outdoors. She enjoys hiking, camping, working cows, riding four wheelers and anything else she can find. Katie has a heart for missions and has spent time in Africa and Ecuador. She also works as a volunteer in the youth ministry with junior high girls. Katie is married to Alex and they have 5 children.
email: kkoss@myemmanuel.net
TJ Wierenga, Missions Assistant
TJ joined our staff in May 2017 as Missions Assistant. In this role she assists Pastor Steve Lortz with all things related to missions. She coordinates local outreach opportunities as well as national and international mission trips. She works with missionaries and parachurch ministries to create avenues for the church to participate in missions.  TJ has a huge heart for the lost in our community (as well as the state, country and world) and finds creative ways to meet the needs of people looking for opportunities to share Jesus.
TJ enjoys hiking, fishing, hunting, gardening, canning and loves to read! Spending time with her family is top priority as is her dog, Stetson. TJ is married to Mark, our Facilities Manager, and they have 2 children.
email: tj@myemmanuel.net
Julie Lortz, Finance & Communications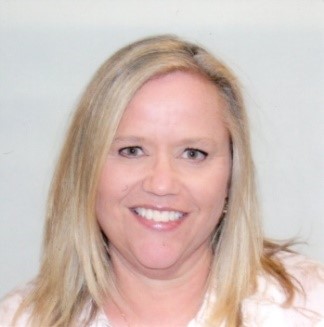 Julie joined our staff part-time in 2008 and became full-time in 2011. She brought with her several years in Corporate America as a financial analyst and auditor as well as having spent a couple years working in a parachurch ministry. She now serves as Finance & Social Medial Manager. As Finance Manager, she oversees all of our financial transactions, contributions, and banking and investment accounts. Julie oversees effective communication using multiple avenues such as traditional marketing and social media, including our website, podcast, Facebook and Instagram. Julie also serves as our Church Clerk and Church Historian.
Julie loves missions and has done mission work in Montana, Wyoming, British Columbia, Toronto and Nepal. She's also passionate about Life Groups and teaching the Word of God, currently co-teaching a Sunday morning class. Julie contracts with small churches and church plants in the area of finance. In her free time, she enjoys hiking, shooting, writing, cooking and travel. Julie has 2 (giant) German Shepherds, Major & Stryker. She is married to Steve, our Executive Pastor.
email: jlortz@myemmanuel.net
MORE STAFF COMING SOON!