Ginny Lanes, Ministry Assistant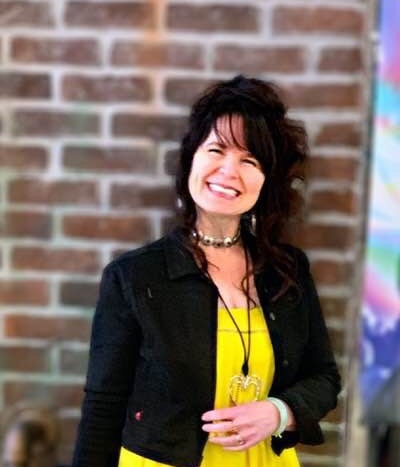 Ginny came on staff in 2008 as receptionist and administrative assistant. Presently she serves the Executive Team as their Administrative Assistant. She is an integral part of the communications of the church, meeting many of the day-to-day needs of our congregation. Ginny also assists Gary Fried with the First Impressions Ministry, Pastor Jeff House with the Life Group Ministry and Pastor Ryan Cooper with InStep Counseling Ministry.
In her free time, Ginny loves spending time with her grandchildren (Jaxon, Abigail and Ezra), attending worship concerts and travel. She is married to Gregg and they have one son, Matt, who is married to Becky.
email: glanes@myemmanuel.net
Carrie House, Ministry Assistant

Carrie joined our staff in December 2021 and comes to us with many years of ministry experience. She is originally from Ohio and is married to Jeff, our Adult Ministry Pastor. Carrie serves as the assistant to our eTots, eKids, LINK (student ministry) and women's ministries. She is part of our worship team and serves on the women's ministry leadership team as well.
Carrie and Jeff and 3 adult children: Caleb (married to Ashley), Victoria (married to Isaac) and Mackenzie (married to Josh). They also have 2 grandsons, Aiden and Corwin and 1 granddaughter, Calley.
In her free time, Carrie enjoys music, reading and spending time with her family.
email: chouse@myemmanuel.net
Karissa Strobel, Ministry Assistant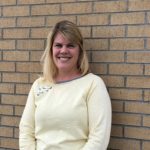 Karissa started as a volunteer answering phones in 2011. She began as a part-time receptionist and office assistant in the fall of 2014. Karissa's main function is producing the weekly bulletin. She helps with other office projects as needed. She has served as a volunteer in the youth ministry for several years as a small group leader.
Karissa holds a Bachelor in Family & Consumer Sciences from Montana State University Bozeman. She would like to spend her free time reading, crafting, quilting, watching movies and spending time with her family…but in all actuality, most of it is spent cleaning, cooking, and doing laundry! She is married to Bryan who is one of our deacons and volunteers as our computer guru. He is also part of our worship and tech team. Bryan and Karissa have 4 children: Jessie (married to Kade), Kaylynn, Tyler and Zachary.
email: kstrobel@myemmanuel.net
Julie Lortz, Finance & Communications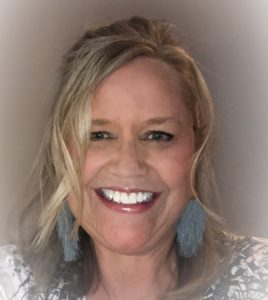 Julie joined our staff part-time in 2008 and became full-time in 2011. She brought with her several years in Corporate America as a financial analyst and auditor as well as having spent a couple years working in a parachurch ministry. She now serves as Finance & Social Medial Manager. As Finance Manager, she oversees all of our financial transactions, contributions, and banking and investment accounts. Julie oversees effective communication using multiple avenues such as traditional marketing and social media, including our website, podcast, Facebook and Instagram. Julie also serves as our Church Clerk and Church Historian.
Julie loves missions and has done mission work in Montana, Wyoming, British Columbia, Toronto, Nepal, Bangladesh and Ecuador. She's also passionate about Life Groups and teaching the Word of God. In her free time, she enjoys shooting, writing, movies, boating, swimming, hiking and travel. Julie has 2 (giant) German Shepherds, Major & Stryker. She is married to Steve, our Executive Pastor.
email: jlortz@myemmanuel.net
Mark Wierenga, Campus Manager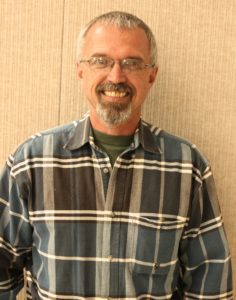 Mark joined our staff in 2013 and his role is paramount to the success of all our weekly services and events. When Mark joined us he brought a wealth of journeyman knowledge and experience with him. Mark works with the entire staff and congregation to clean, maintain and prepare the building for every ministry event. He also oversees the grounds of the main campus and our Overflo House, an off-site house we use for college and 20-somethings. Mark schedules and oversees the entire custodial staff and volunteers.
Mark is an avid outdoorsman and enjoys hunting, fishing and hiking and camping in the mountains. Mark has 2 children.
email: markw@myemmanuel.net
Ray Sierra, Assistant Campus Manager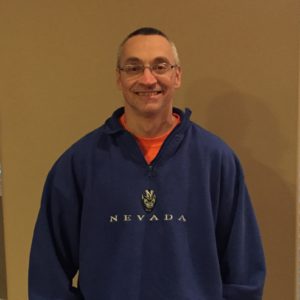 Ray joined our staff in January 2017 to assist Mark in the day-to-day management of our building and grounds. Ray is one of those guys who jumps in whenever and wherever needed and is more than capable of handling a wide variety of maintenance and upkeep tasks.
Ray is passionate about bowling and is the proud owner of a 300 ring, having bowled a perfect game. He travels to tournaments around the state and bowls in several leagues a year. Ray loves baseball and is a die hard Phillies fan. Ray is married to Mary and they have attended Emmanuel for many years.
email: rsierra@myemmanuel.net