LINK is for grades 6 – 12. We meet on Wednesdays from 6:30 pm – 8:15 pm and Sundays at 9:30am. Trey Haidle is our Student Ministry Director. Trey and the LINK workers desire to partner with you, the parents, to help guide your teens through the challenging seasons of junior high and high school. We encourage you to make an appointment with Trey (thaidle@myemmanuel.net; 406-652-3161) if you have specific things you wish to discuss about your child.
Follow the LINK on Instagram!
Watch this short intro video from Trey to learn more.
Funky Friday
6:30pm @ Emmanuel Baptist Church
Who: Middle schoolers Time: 6:30-8:30 Where: Activity Center Bring your friends and join us for food & fun!
Details
---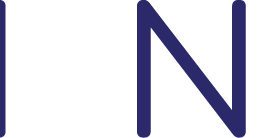 LINK
6:30pm @ Emmanuel Baptist Church
For students, 6th grade - 12th grade. Invite your friends and join us for youth group each week! Join us in the Activity Center for worship, small group time and activities.
Details
---
View Full Calendar