2022-2023 ADMINISTRATIVE, TEACHER & AIDE STAFF
Ms. Katie, Administrative Assistant
Ms. Peyton, Preschool
Ms. Diane, Aide to Chantele:
Ms. Laura, Preschool
Grew up in Billings
Graduated from Montana State University in 2020 with a degree in Elementary Education and option in Early Childhood Education
Worked as a student aide and then co-teacher at MSU's Child Development Center for nearly three years
Married to Ben since 2019
Enjoys spending time with family, cooking, crafting, and being outdoors.
Ms. Michelle, Aide to Laura:
Ms. Emily, Kindergarten Readiness
Grew up in South Carolina with 5 brothers and 5 sisters
Previously worked as an aide at SCA in 2019
Studied Early Childhood Education through UCSC
Married to Peyton since 2021
Enjoys baking, quilting, attending and performing in theater, snowboarding, and visits home with family.
Ms. Lois, Aide to Emily:
Ms. Tricia, Kindergarten Readiness:

Born and raised in Libby, MT
Worked at SCA as an aid for 3 years.
Married to Mark since 2011
Mom to Ezekiel, Shiloh, Micah and Asher
Enjoys home improvement, photography, and spending time with family.
Ms. Brooke, Aide to Tricia:
Ms. Christina, Kindergarten Readiness
Graduated from Charleston Southern University in 1999 with a BA in Music Education
Graduated from Southeastern Baptist Theological Seminary in 2005 with an MDiv in Women's Studies
Originally from Florida, moved to Montana in 2005
Married to Michael since 2005
Mother of two boys, Jack and David
Joined SCA as Teacher's Aide in 2017; became a Teacher in 2019
Member of Emmanuel
Enjoys relaxing with family and friends, coffee dates, play dates, trying new restaurants, walking, hiking, the beach, singing, reading, and laughing.
Ms. Kelsey, Aide to Christina: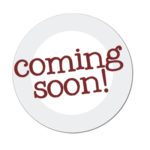 Ms. Elena, Kindergarten Readiness
Born and raised in Billings, MT
Studying Early Childhood Education from Liberty University
Spent 10 years in business finance before moving to education
Previously an aide at SCA
Has two children: Kellen & Blake
Enjoys time with family, reading, coffee, and serving at church.
Ms. Mary, Aide to Elena:
Ms. Maty, Kindergarten
Born and raised in Billings MT
Graduated MSU Billings COT in 2011
Married Brad in 2014
Has two kids, Millie & Luke and a yellow lab named Murphy Bob
Has experience in raising sweet babes, home childcare, preschool teaching & in the Abeka curriculum.
Loves hiking, camping, coffee+tea, reading, spending time with family, traveling, tacos, relaxing, laughing, and cooking!
Mr. Brian, Kindergarten Aide: