Financial giving at Emmanuel can generally be divided into two categories: tithes and offerings. The Bible teaches us that we worship the Lord with our tithe, which is ten percent of our income contributed to the church on a regular basis. Why do we tithe? The Bible says, that the purpose of tithing is to teach us always to put God first in our lives. (Deuteronomy 14:23) Tithing is a reminder that God is the supplier of everything we have. It is also God's personal invitation to an outpouring of his blessing in our lives. When we feel called to give over and above our tithe, we do so as an offering.
If you wish to give by cash or check, each Sunday you can place your offering in the offering boxes at the back of the worship service. You can also drop it by the church office during the week or mail it to us:
Emmanuel Baptist Church
328 So. Shiloh Road
Billings, MT 59106
You can give your tithes and offerings in several other ways, via the options below.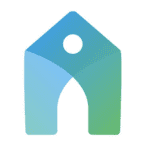 You can also download the Church Center App through the App Store or Google Play and give directly from your mobile device.
As of October 1, 2021, we have added two campuses: Redemption Church in Gillette, WY and The Church at Four Corners in Bozeman, MT. Giving to both of these campuses can be done with the options below as well.