MOPS – Moms helping each other through this thing called motherhood one gathering at a time.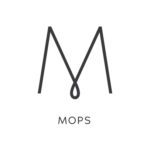 Emmanuel's MOPS (Mothers of Preschoolers) is a group of moms with kids ages birth – 5 years old that meet twice a month for encouragement and support. MOPS meets 9:30am – 11:00am on the 2nd and 4th Tuesdays each month from September through April. Childcare is provided for birth – 5 years old.
There is a $5 fee per session payable to Emmanuel when you arrive. We accept cash, checks, debit and credit cards.
Moms must join MOPS International which has an annual fee of $32.00. This fee is payable to Emmanuel upon registration and we will register you for MOPS International.
Our registration is done online. The earlier you register, the easier the check-in process!
There are two ways to register.  You can do so using the link below or you can download the Church Center App to your mobile device. Search for Emmanuel and follow the prompts. You will then have easy access to your registration and check-in.